Sentiti a casa a Diesel Wynwood
Per uno stile di vita audace, anticonformista, irriverente, ribelle, coraggioso, iconico, fuori dagli schemi, sostenibile nel cuore pulsante dell'eclettico quartiere di Wynwood, a Miami Vivi oltre i limiti.
"E' una nuova filosofia di vita. Potrai esprimere la tua personalità attraverso lo spazio che abiti."
— RR Renzo Rosso, fondatore
"Abbiamo aggiunto geometrie insolite nell'architettura che, con il contributo di Diesel, diventerà unica. Non esiste niente di simile in città. Sarà come vivere in un'opera d'arte."
— Bernard Zyscovich, architetto
Architettura fiera e design estroso si incontrano in questa aggiunta unica nel cuore di Wynwood. Questo nuovo e audace progetto riflette le radici industriali del cuore artistico e culturale di Miami e abbraccia la sfrontatezza visiva della street art che ha reso celebre questo quartiere nel mondo.
I pilastri di acciaio della struttura permettono ai visitatori di percorrere lo spazio sottostante l'edificio, creando aggregazione all'aperto per la libera espressione di arti e attività commerciali, aria e luce. Al di sopra, travi strutturali fluorescenti formano un simbolo iconico evidenziando l'unicità dell'edificio e del design anticonvenzionale ospitato al suo interno. 
L'esuberanza dell'edificio vibra della stessa energia del quartiere e cattura l'attenzione dei passanti. Primo edificio condominiale della zona, Diesel Wynwood contribuirà a consolidare il quartiere non solo come area ricca di attività, dall' entusiasmante night life e per lo shopping ma da ora anche per vivere.
Aspettati l'inaspettato da spazi che coltivano lo spirito di comunità e ispirano i creativi più audaci a dettare le regole e non seguirne nessuna. Diesel Wynwood valorizza lo stile di vita anticonvenzionale di chi è sempre in movimento. Sogna ad occhi aperti a bordo piscina, ospita la festa più esclusiva nel lounge, accetta la prossima sfida nella sala giochi, ricarica il tuo sistema immunitario sulla terrazza solarium, raggiungi i tuoi obbiettivi di benessere nel centro fitness.
SOLARIUM
L'esuberanza e l'energia di un moderno solarium a bordo piscina con vista panoramica sull'iconica street art di Wynwood.
CANTINA
Con tecnologie avanzate per una corretta conservazione dei vini e una selezione curata, Diesel Wynwood ti permette di far emergere il sommelier che è in te e abbracciare lo stile non convenzionale di Diesel.
SPA
Un percorso benessere creato su misura dei residenti di Diesel Wynwood per depurare corpo e spirito. Elimina tossine, agenti chimici e impurità attraverso le esperienze benessere come trattamenti scrub corpo naturali, docce emozionali, sauna dotata di asciugamani freschi. È inoltre disponibile un'ampia scelta di tè e tisane biologiche di provenienza etica per rigenerarsi e purificarsi.
SALA SENSORIALE
Evadi dalla realtà e lascia che la mente fluttui libera nello spazio. Un'esperienza unica e stimolante, fusione di rilassamento e immaginazione. Le installazioni virtuali ed interattive includono la proiezione dell'universo nel soffitto, pareti multimediali e lettini a gravità zero. Esplora l'inaspettato.
AREA LOUNGE
Stare a casa ora è più entusiasmante che uscire. L'area Lounge a bordo piscina offre un luogo di ritrovo per i residenti di Diesel Wynwood e i loro ospiti, grazie a un'ampia sala relax con cucina attrezzata, ideale per ospitare la festa più esclusiva di Miami.
GIUNGLA URBANA
Una rigogliosa giungla urbana amplifica il rapporto di Diesel Wynwood con la natura. Una rilassante area verde soddisfa i tuoi sensi, concediti una pausa nella tua personale oasi di pace della città.
SALA CONFERENZE
Spingiti oltre i confini dell'innovazione e concludi i tuoi affari. Adiacente alla lobby, la sala conferenze si trova in una posizione conveniente e rappresenta lo spazio ideale per riunioni e incontri, grazie alle pareti modulari che trasformano ed espandono lo spazio in base alle tue esigenze.
BUSINESS CENTER
Il momento è ora e Diesel Wynwood è al tuo fianco nell'offrirti le migliori tecnologie disponibili per la gestione dei tuoi affari, garantendoti la massima connettività sempre a portata di mano.
SALA FITNESS
Una sala fitness attrezzata a regola d'arte da TechnoGym permette ai residenti di raggiungere i propri obbiettivi benessere. Schede personalizzate, regimi di allenamenti e un'applicazione apposita per tenere traccia di progressi e attività ti motivano a superare i tuoi limiti. Inoltre, le attrezzature TechnoGym sono digitalizzate e connesse alla rete, per permettere ai residenti di interagire e competere virtualmente con amici e familiari.
ART STUDIO
Inclined to try painting, sculpting or some other artistic pursuit? No more excuses, release the artist in you at Diesel Wynwood's dedicated Art Studio. Create, learn and expand your artistic horizons.
"Non esiste altro posto a Wynwood che renda lo stare a casa entusiasmante quanto uscire."
L'essenza di Diesel è intrisa nel design irriverente delle 143 unità condominiali che formano il complesso Diesel Wynwood. Immagina soffitti dalle altezze vertiginose, superfici in cemento colato, elettrodomestici top di gamma, pannelli di controllo smart, serramenti ad alta efficienza energetica, planimetrie personalizzabili, arredi e finiture firmate Diesel Living. Sono inoltre disponibili varie soluzioni d'arredo per adattare gli ambienti al tuo stile. Tutti gli appartamenti sono pronti da abitare. Vieni a provarne uno virtualmente, e trova quello che quello della tua misura.
SOFFITTI DALLE ALTEZZE VERTIGINOSE
L'architettura unica di Diesel Wynwood sfida le convenzioni e propone soffitti dalle altezze vertiginose. L'altezza dei soffitti nelle unità oscilla tra i 3 e i 4 metri, sfrontatamente più alti del solito per farti vivere un'esperienza di casa XL. L'attico si spinge oltre ogni limite e supera le aspettative con pareti che si estendono per due piani prima di incontrare il soffitto.
Filtri dell'aria di ultima generazione e ad alta efficienza assicurano una ventilazione costante degli ambienti attraverso un ciclo continuo di ricambio dell'aria, per offrirti ventilazione e livelli ottimali di ossigeno negli ambienti e garantirti benessere per il corpo e per la mente. Respirare bene per vivere bene.
Vivere Diesel è vivere sostenibile. Diesel Wynwood è certificato LEED per il suo basso impatto ambientale e certificato WELL grazie al suo impegno nel garantire il benessere e la salute dei suoi ospiti. Dimentica di doverti sentire in colpa per la tua casa di tendenza.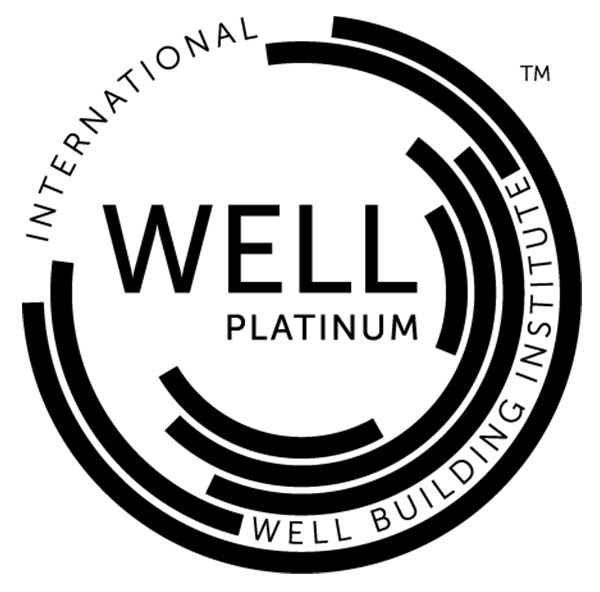 WELL
WELL è uno strumento innovativo per la classificazione e certificazione degli edifici relativamente alla salute e al benessere delle persone che li occupano. Riconosciuto a livello internazionale, WELL è progettato per permettere a proprietari e operatori della grande, media o piccola impresa di prendere i provvedimenti necessari per garantire la salute e la sicurezza di staff, visitatori e residenti.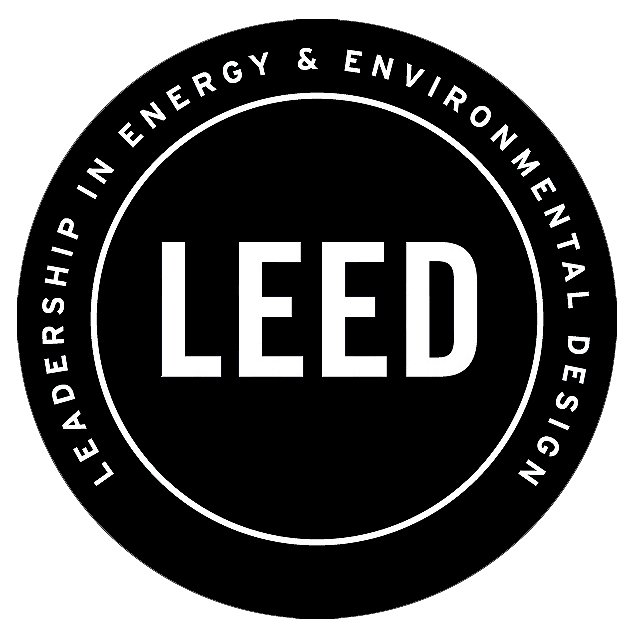 LEED
LEED for Building Design and Construction (LEED BD+C) è un programma di certificazione che promuove un approccio di tipo olistico e sostenibile nella progettazione e costruzione edilizia, concentrandosi sulla sostenibilità delle risorse utilizzate e sul loro corretto uso per migliorare la vita e l'esperienza di chiunque ne varchi le soglie.